The Selma to Montgomery Marches
The Selma to Montgomery marches were three protest marches, held in 1965, along the 54-mile (87 km) highway from Selma, Alabama to the state capital of Montgomery. The marches were organized by nonviolent activists to demonstrate the desire of African-American citizens to exercise their constitutional right to vote, in defiance of segregationist repression, and were part of a broader voting rights movement underway in Selma and throughout the American South. By highlighting racial injustice, they contributed to passage that year of the Voting Rights Act, a landmark federal achievement of the Civil Rights Movement.

| | | |
| --- | --- | --- |
| Civil Rights Movement Co-Founder Dr. Ralph David Abernathy and his wife Mrs. Juanita Abernathy follow with Dr. and Mrs. Martin Luther King as the Abernathy children march on the front line, leading the SELMA TO MONTGOMERY MARCH in 1965. Click the link above to view Dr. Abernathy speak at the National Press Club. | Participants, some carrying American flags, marching in the civil rights march from Selma to Montgomery, Alabama in 1965. Click the above link to find resources on the Selma March. | Photograph shows marchers carrying banner "We march with Selma!" on street in Harlem, New York City, New York. Click the above link to see film makers David Mercer Ackerman and Satoka Ito Ackerman oral history interview conducted by Joseph Mosnier |
The Selma to Montgomery March
https://www.loc.gov/

Powered by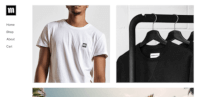 Create your own unique website with customizable templates.